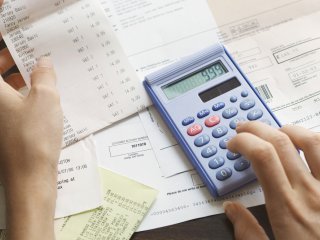 Description
Objectives
Outline
Materials
System Requirements
Watch a Demo
Are you good with computing numbers and analyzing financial data? Whether you dream of working for a large company or envision owning your own business, accountants are in demand. Our Principles of Accounting Level 1 course provides students with the opportunity to explore basic accounting systems, processes, and the resulting financial statements. Additionally, you will closely examine accounting rules, procedures, and controls that are applicable to cash, merchandising, and adjustments. Our course provides a thorough introduction to financial accounting and the responsibilities one should be prepared for in the world of accounting.
Prerequisite(s): None
After completing this course, you should be able to:
Identify the conceptual underpinnings of accounting
Recall the features, tools, and methods used to enhance and improve accounting systems and processes 
Define the basics of financial statements and the accounting cycle
Recognize the fundamentals of merchandising transactions and inventory systems
Describe the role of internal controls and aspects of fraud in the workplace
Principles of Accounting Level 1 Module 1
Role of Accounting in Society
Difference Between Financial and Managerial Accounting
Users of Accounting Information
Typical Accounting Information
Identifying, Recording, and Reporting
Importance to Business Stakeholders
Principles of Accounting Level 1 Module 2
Introduction to Financial Statements
Income Statement
Owner's Equity
Balance Sheet
Cash Flows
Current and Noncurrent Assets
Current and Noncurrent Liabilities
Revenues
Expenses
Principles of Accounting Level 1 Module 3
Analyzing and Recording Transactions
Financial Statements
Expanded Accounting Equation
Analyzing Transactions
Recording Transactions
T-Accounts
Trial Balance
Principles of Accounting Level 1 Module 4
The Adjustment Process
Concepts Affecting Adjusting Entries
The Need for Adjusting Entries
Types of Adjusting Entries
Ledger Balances
Accruals
Adjusted Trial Balance
Principles of Accounting Level 1 Module 5   
Completing the Accounting Cycle
Closing Entries
Journaling and Posting Closing Entries
Post-Closing Trial Balance
Cash Basis vs. Accrual Basis Accounting
The Classified Balance Sheet
Evaluating Liquidity
Principles of Accounting Level 1 Module 6
Merchandising Transactions
Merchandising Transactions vs. Service Transactions
Characteristics of Merchandising Transactions
Characteristics of Sales Transactions
Characteristics of Perpetual and Periodic Inventory Systems
Pros and Cons of Inventory Systems
Purchase Transaction Journal Entries
Sales Transaction Journal Entries
Freight-In Methods
Principles of Accounting Level 1 Module 7
Accounting Information Systems
Manual and Computerized Accounting Information Systems
Inputting/Entering Data
Processing Data
Output: Presenting Information
Storing Data
Special Journals and Importance to Stakeholders
Subsidiary Ledgers
Principles of Accounting Level 1 Module 8
Fraud, Internal Controls, and Cash
Analyze Fraud in the Accounting Workplace
The Role of Internal Controls
Sarbanes-Oxley Act
Internal Controls within an Organization
Petty Cash Fund
Preparing Petty Cash Journal Entries
Management Responsibilities for Maintaining Internal Controls
Bank Reconciliation
Fraud in Financial Statements
**Outlines are subject to change, as courses and materials are updated.**
Ed4Career is committed to being both environmentally conscious and making it easier for you to study! We're making your education mobile! All of our textbooks are now provided as eTextbooks. You can access them on your laptop, tablet, or mobile device and can study anytime, anywhere.
The move away from physical books to eTextbooks means you get the latest, most up-to-date version available. This also makes your training more accessible, so you can study anywhere you have your phone or tablet. The best part is that all materials are included in your training cost so there are NO extra fees for books!
Internet Connection
Broadband or High-Speed - DSL, Cable, and Wireless Connections
*Dial-Up internet connections will result in a diminished online experience. Classroom pages may load slowly and viewing large audio and video files may not be possible.
Hardware Requirements
Processor - 2GHz Processor or Higher
Memory - 1 GB RAM Minimum Recommended
PC Software Requirements
Operating Systems - Windows 7 or higher
Microsoft Office 2013 or higher. Also, you could use a general Word Processing application to save and open Microsoft Office formats (.doc, .docx, .xls, .xlsx, .ppt, .pptx)
Internet Browsers - Google Chrome is highly recommended


Cookies MUST be enabled
Pop-ups MUST be allowed (Pop-up Blocker disabled)

The Kindle Reader App or VitalSource Bookshelf App are needed for many of our courses (No special equipment needed. This can be downloaded for FREE onto your computer.)
PowerPoint Viewer (if you do not have PowerPoint)
QuickTime, Windows Media Player &/or Real Player
MAC Software Requirements
Operating Systems - Mac OS x 10 or higher with Windows
Mac office programs or a Word Processing application to save and open Microsoft Office formats (.doc, .docx, .xls, .xlsx, .ppt, .pptx)
Internet Browsers- Google Chrome is highly recommended


Cookies MUST be enabled
Pop-ups MUST be allowed (Pop-up Blocker disabled)

The Kindle Reader App or VitalSource Bookshelf App are needed for many of our courses (No special equipment needed. This can be downloaded for FREE onto your computer.)
PowerPoint Viewer (if you do not have PowerPoint)
Adobe PDF Reader
Apple QuickTime Media Player