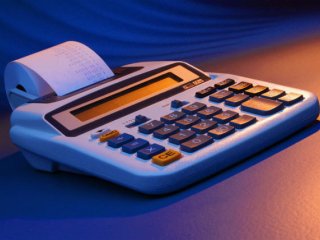 Description
Objectives
Outline
Materials
System Requirements
Watch a Demo
Our Principles of Accounting Level 2 course provides students with a solid understanding of a variety of accounting subjects that are uniquely applicable to managing business operations. Students will take a closer look at cash flow management, fundamentals of inventory, long-term assets, and liabilities. Our curriculum will also provide a thorough overview of corporation and partnership accounting.
Prerequisite(s): None
After completing this course, you should be able to:
Describe the fundamentals of accounting for receivables
Differentiate between current liabilities and long-term liabilities
Recall aspects of inventory and cost of goods sold
Identify the basics of corporate and partnership accounting
Recognize approaches for managing cash flows 
Principles of Accounting Level 2 Module 1
Accounting for Receivables  
Revenue Recognition Principle
Fundamentals of Bad Debt Expenses and Allowances for Doubtful Accounts
Efficiency of Receivables Management
Receivables Ratios
Earnings Management
Long-Term Projects
Notes Receivable vs. Accounts Receivable
Principles of Accounting Level 2 Module 2
Inventory
Fundamentals of Inventory
Periodic Inventory Method
Four Basic Inventory Valuation Methods
Cost of Goods Sold
Ending Inventory Using the Period Method
Ending Inventory Using the Perpetual Method
Impact of Inventory Valuation Errors on Income Statement and Balance Sheet
Principles of Accounting Level 2 Module 3
Long-Term Assets
Distinguish Between Tangible and Intangible Assets
Patents
Capitalized Costs vs. Expenses
Fundamentals of Depreciation
Fundamentals of Intangible Assets
Special Issues for Long-Term Assets
Principles of Accounting Level 2 Module 4
Current Liabilities  
Fundamentals of Current Liabilities
Analyze, Report, and Journal Current Liabilities
Contingent Liabilities
Short-Term Notes Payable
Recording Transactions Incurred in Preparing Payroll
Principles of Accounting Level 2 Module 5   
Long-Term Liabilities
Pricing of Long-Term Liabilities
Types of Long-Term Funding
Effective-Interest Method
Life Cycle of Bonds
Bonds Payable
Principles of Accounting Level 2 Module 6
Corporation Accounting
Organization of a Corporation
Advantages of the Corporate Form
Typical Common Stock Transactions
Nature and Purposes of Dividends
Owners' Equity vs. Retained Earnings
Earnings per Share
Principles of Accounting Level 2 Module 7
Partnership Accounting
Characteristics of a Partnership
Disadvantages of Organizing as a Partnership
Types of Partnerships
Dissolution of a Partnership
Creation of a Partnership
Allocation of Income and Loss
Admission of New Partner
Fundamentals of Partnership Dissolution
Principles of Accounting Level 2 Module 8
Statement of Cash Flows
Approaches to Preparing the Statement of Cash Flows
Operating, Investing, and Financing Activities
Indirect Method
Assessing Liquidity
Solvency
Free Cash Flow
**Outlines are subject to change, as courses and materials are updated.**
Ed4Career is committed to being both environmentally conscious and making it easier for you to study! We're making your education mobile! All of our textbooks are now provided as eTextbooks. You can access them on your laptop, tablet, or mobile device and can study anytime, anywhere.
The move away from physical books to eTextbooks means you get the latest, most up-to-date version available. This also makes your training more accessible, so you can study anywhere you have your phone or tablet. The best part is that all materials are included in your training cost so there are NO extra fees for books!
Internet Connection
Broadband or High-Speed - DSL, Cable, and Wireless Connections
*Dial-Up internet connections will result in a diminished online experience. Classroom pages may load slowly and viewing large audio and video files may not be possible.
Hardware Requirements
Processor - 2GHz Processor or Higher
Memory - 1 GB RAM Minimum Recommended
PC Software Requirements
Operating Systems - Windows 7 or higher
Microsoft Office 2013 or higher. Also, you could use a general Word Processing application to save and open Microsoft Office formats (.doc, .docx, .xls, .xlsx, .ppt, .pptx)
Internet Browsers - Google Chrome is highly recommended


Cookies MUST be enabled
Pop-ups MUST be allowed (Pop-up Blocker disabled)

The Kindle Reader App or VitalSource Bookshelf App are needed for many of our courses (No special equipment needed. This can be downloaded for FREE onto your computer.)
PowerPoint Viewer (if you do not have PowerPoint)
QuickTime, Windows Media Player &/or Real Player
MAC Software Requirements
Operating Systems - Mac OS x 10 or higher with Windows
Mac office programs or a Word Processing application to save and open Microsoft Office formats (.doc, .docx, .xls, .xlsx, .ppt, .pptx)
Internet Browsers- Google Chrome is highly recommended


Cookies MUST be enabled
Pop-ups MUST be allowed (Pop-up Blocker disabled)

The Kindle Reader App or VitalSource Bookshelf App are needed for many of our courses (No special equipment needed. This can be downloaded for FREE onto your computer.)
PowerPoint Viewer (if you do not have PowerPoint)
Adobe PDF Reader
Apple QuickTime Media Player