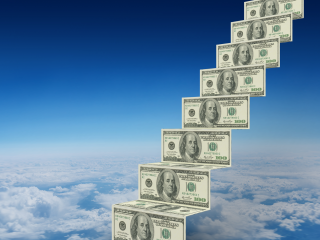 Description
Objectives
Outline
Materials
System Requirements
Watch a Demo
This course introduces students to the study of Macroeconomics by focusing on how we make choices in a world of scarce resources.  We start by learning about the first analytical model in economics: supply, demand, and equilibrium.  Next, we move on to discuss elasticity and price, two key concepts in economics. The Macroeconomic perspective is then applied to economic growth, unemployment and inflation, and international trade and capital flows. The discussion then shifts to the principal Macroeconomic model, Aggregate Demand/Aggregate Supply, and how it is applied to the Keynesian and Neoclassical perspectives.  We conclude by learning about monetary policy, fiscal policy, the role of government, and international economics.
Prerequisite(s): None
After completing this course, you should be able to:
Identify how supply, demand, and equilibrium models help us better understand both labor and finance markets
Differentiate between elasticity, price, Macroeconomic perspectives, and Macroeconomic goals
Recognize the Aggregate Demand-Aggregate Supply analytic model and how it is applied to differing economic perspectives
Recall how monetary and fiscal policy are used to explain money, the banking system, financial regulations, and government spending
Define international economics, trade, trade barriers, and protectionism
Macroeconomics Module 1
A World of Scarce Resources
Economics Defined
Importance of Studying Economics
Microeconomics versus Macroeconomics
Using Theories and Models to Understand Economics
Overview of Economic Systems
Individual Choices and Budget Constraints
Production Possibilities Frontier
Social Choices
Objections to the Economic Approach
Macroeconomics Module 2
Supply, Demand, Labor, and Markets
Market Demand, Supply, and Equilibrium
Shifts in Demand and Supply for Goods and Services
Four-Step Process for Equilibrium Changes
Price Ceilings
Price Floors
Demand, Supply, and Efficiency
Labor Market Demand and Supply
Financial Market Demand and Supply
Market System as an Efficient Mechanism for Information
Macroeconomics Module 3
Elasticity and the Macroeconomic Perspective
Price Elasticity of Demand
Price Elasticity of Supply
Polar Cases of Elasticity
Constant Elasticity
Elasticity and Pricing
Elasticity in Other Areas
Gross Domestic Product
Adjusting Nominal Values to Real Values
Tracking Real GDP over Time
Comparing GDP among Countries
How GDP Measures the Well-Being of Society
Macroeconomics Module 4
Growth and Unemployment
Recent Arrival of Economic Growth
Labor Productivity and Economic Growth
Components of Economic Growth
Economic Convergence
Defining Unemployment
Measuring Unemployment
Patterns of Unemployment
Causes of Short-Term Unemployment Changes
Causes of Long-Term Unemployment Changes
Macroeconomics Module 5   
Inflation, International Trade, and Capital Flows
Tracking Inflation
Measuring Cost of Living Changes
How Countries Experience Inflation
Confusion Over Inflation
Indexing and Its Limitations
Measuring Trade Balances
Historical Context of Trade Balances
International Context of Trade Balances
Trade Balances and Flows of Financial Capital
National Saving and Investment Identity
Pros and Cons of Trade Deficit and Surplus
Level of Trade versus Trade Balance
Macroeconomics Module 6
Aggregate Supply-Demand and Keynesian Models
Macroeconomic Demand-Supply Perspectives
Building an Aggregate Demand-Supply Model
Aggregate Supply Shifts
Aggregate Demand Shifts
Incorporating Growth, Unemployment, and Inflation into the Model
Keynes' Law and the Aggregate Demand-Supply Model
Say's Law and the Aggregate Demand-Supply Model
Aggregate Demand in Keynesian Analysis
The Building Blocks of Keynesian Analysis
The Phillips Curve
The Keynesian Perspective on Market Forces
Macroeconomics Module 7
Neoclassical Economics, Banking, and Monetary Policy
Neoclassical Analysis
Neoclassical Perspective Policy Implications
Keynesian versus Neoclassical Models
Defining Money by Its Functions
Currency, M1, and M2 Measures of Money
Role of Banks
How Banks Create Money
Federal Reserve Banking System
Central Banks and Monetary Policy
Bank Regulation
Monetary Policy and Economic Outcomes
Monetary Policy Pitfalls
Macroeconomics Module 8
International Capital Flow and Government Policy
Foreign Exchange Markets
Foreign Exchange Markets Demand-Supply Shifts
Macroeconomic Effects of Exchange Rates
Exchange Rate Policies
Government Spending
Taxation
Federal Deficits
National Debt
Fighting Recession, Unemployment, and Inflation with Fiscal Policy
Automatic Stabilizers
Discretionary Fiscal Policy Problems
Do We Need a Balanced Budget?
Macroeconomics Module 9
Government Debt and Worldwide Macroeconomic Policy
Impact of Government Borrowing on Investment and Trade
Fiscal Policy, Investment, and Growth
Government Borrowing Impact on Private Saving
Fiscal Policy and Trade Balance
Worldwide Economic Diversity
Improving Worldwide Standards of Living
Causes of Worldwide Unemployment
Causes of Worldwide Inflation
Balance of Trade Concerns
Macroeconomics Module 10
International Trade, Globalization, and Protectionism
Absolute Advantage
Comparative Advantage
Intra-industry Trade between Similar Economies
Benefits of Reducing International Trade Barriers
Protectionism
Effects of International Trade on Jobs, Wages, and Working Conditions
Arguments for Restricting Imports
How Trade Policy Is Enacted
Tradeoffs of Trade Policy
**Outlines are subject to change, as courses and materials are updated.**
Ed4Career is committed to being both environmentally conscious and making it easier for you to study! We're making your education mobile! All of our textbooks are now provided as eTextbooks. You can access them on your laptop, tablet, or mobile device and can study anytime, anywhere.
The move away from physical books to eTextbooks means you get the latest, most up-to-date version available. This also makes your training more accessible, so you can study anywhere you have your phone or tablet. The best part is that all materials are included in your training cost so there are NO extra fees for books!
Internet Connection
Broadband or High-Speed - DSL, Cable, and Wireless Connections
*Dial-Up internet connections will result in a diminished online experience. Classroom pages may load slowly and viewing large audio and video files may not be possible.
Hardware Requirements
Processor - 2GHz Processor or Higher
Memory - 1 GB RAM Minimum Recommended
PC Software Requirements
Operating Systems - Windows 7 or higher
Microsoft Office 2013 or higher. Also, you could use a general Word Processing application to save and open Microsoft Office formats (.doc, .docx, .xls, .xlsx, .ppt, .pptx)
Internet Browsers - Google Chrome is highly recommended


Cookies MUST be enabled
Pop-ups MUST be allowed (Pop-up Blocker disabled)

The Kindle Reader App or VitalSource Bookshelf App are needed for many of our courses (No special equipment needed. This can be downloaded for FREE onto your computer.)
PowerPoint Viewer (if you do not have PowerPoint)
QuickTime, Windows Media Player &/or Real Player
MAC Software Requirements
Operating Systems - Mac OS x 10 or higher with Windows
Mac office programs or a Word Processing application to save and open Microsoft Office formats (.doc, .docx, .xls, .xlsx, .ppt, .pptx)
Internet Browsers- Google Chrome is highly recommended


Cookies MUST be enabled
Pop-ups MUST be allowed (Pop-up Blocker disabled)

The Kindle Reader App or VitalSource Bookshelf App are needed for many of our courses (No special equipment needed. This can be downloaded for FREE onto your computer.)
PowerPoint Viewer (if you do not have PowerPoint)
Adobe PDF Reader
Apple QuickTime Media Player